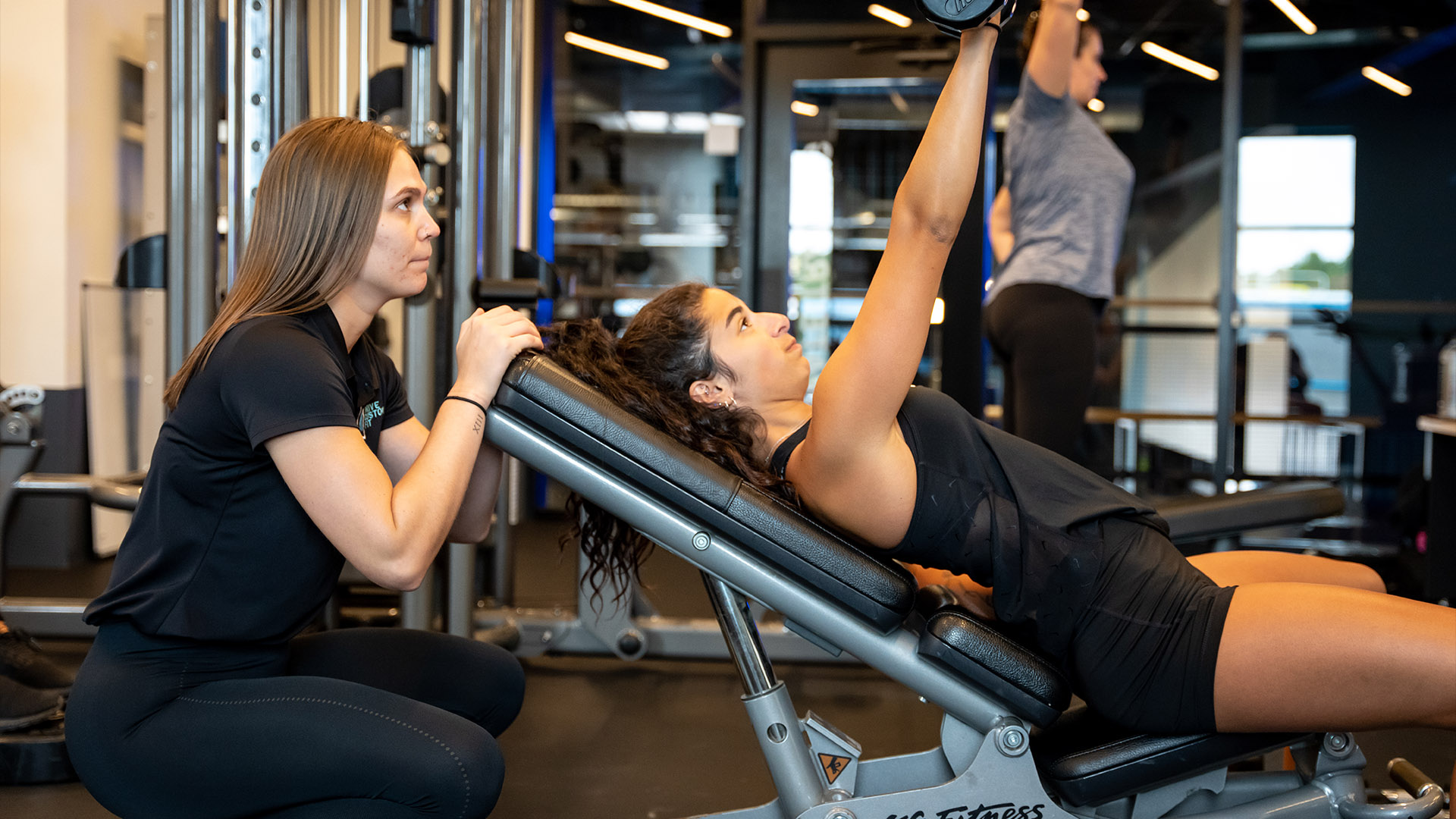 DTS Bootcamp
Inspired — and inspiring
Need a push? Need a fire under you to get the most out of each workout? Warning: Our Bootcamps may cause excessive sweating and shaky muscles, but you'll leave feeling the burn, and see the results from the challenging sessions.  These sessions will give you the positive energy and strength you need for your busy life.
DTS Level ONE
Begins SEPTEMBER 25, 2023
Registration Open Now!
Orientation Class 9/21/23 (5:30p)
Get back to basics with our 8-week team-based Bootcamp program. Build strength and fitness with 16 small group training sessions in a supportive environment. You'll get full nutritional guidance, body composition measurements by InBody, and strength testing in a customized time slot. Includes complimentary Orientation night and training book. Weight loss average is 8-22 lbs.
Whether you are new to fitness, having trouble reaching your goal, or you fell out of your routine and need support, DTS Level 1 is your program.
Open to MEMBERS and non-members
DTS Level TWO
Begins SEPTEMBER 25, 2023
Registration Open Now!
Orientation Class 9/21/23 (5:30p)

Level up with DTS Level 2 Bootcamp programs designed to take you to the next level of your fitness and nutrition. The program has increased emphasis on nutrition and strength conditioning to decrease body fat. DTS Level 2 involves increased intensity while emphasizing form and technique improvement. Get lean with our 8-week DTS Level 2 Bootcamp that combines small group training sessions, enhanced nutritional guidance, measurements and body composition by InBody, and advanced training techniques. Average body fat loss of 7-15%.
Open to MEMBERS and non-members